Korma – Buttery Masala with Cashew Cream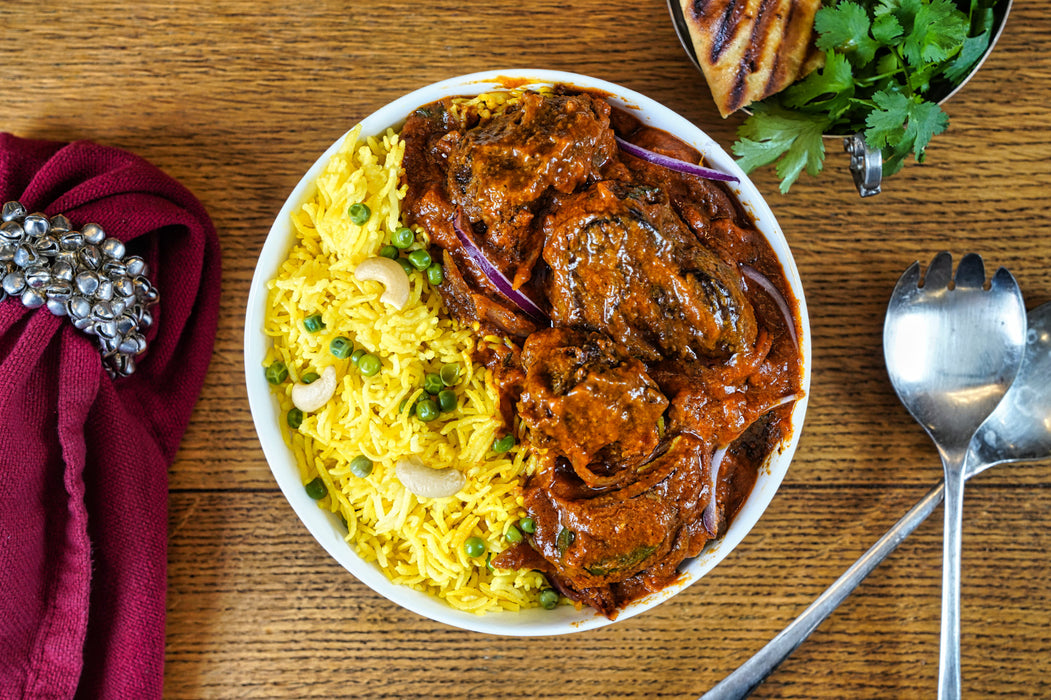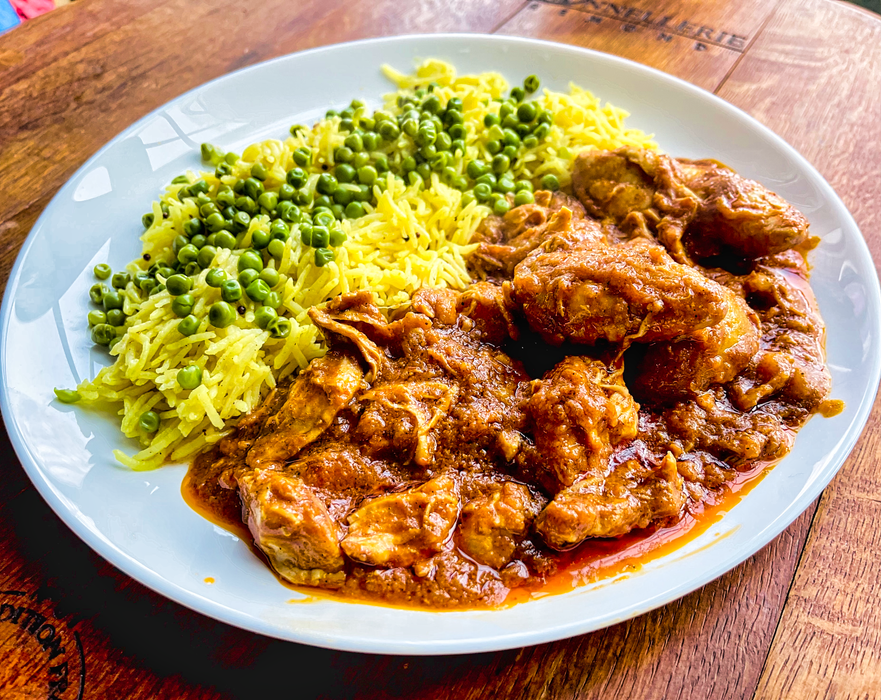 Buttery Masala with Cashew Cream
Mumbai to MAINE's Korma is too thick to pour! Don't be surprised if you find yourself eating it right out of the jar. For a vegetarian spin, pair it with paneer, chickpeas, and farm fresh spinach. For a summer cookout, brush it over marinated chicken, lamb, or vegetable kebabs, and serve it as a dipping sauce table-side with buttered naan. Back in Mumbai my mother made her home-made lamb meatballs simmered in this fragrant Korma gravy over hot basmati rice.
Korma
Shahi Korma, or Royal Korma dates to the 16th century in the kitchens of the Mughal Era in India. This Korma is crafted with an aromatic blend of freshly ground spices, rich tomato gravy simmered in cashew paste, heavy cream and premium ghee elevating this Korma to one fit for royalty and your curated pantry.
HOW TO USE:
Heat 4 tbsps ghee in a large skillet over medium heat. Toss in baby golden potatoes and fry until golden brown. Set aside. Add chunks of boneless lamb or chicken breasts, and sear on each side for 1 minute. Add the sauce and the potatoes, simmer on low heat, covered for 10 minutes until the lamb or chicken is cooked thoroughly. Garnish with chopped cilantro, red onions, and cashews. Serve over Basmati Rice with steamed baby green peas. Don't forget that garlic buttered naan to soak in all the luscious gravy.
Note:
Too spicy? Add in a ¼ cup of yogurt or lite cream to cut the heat, stir well.

Net weight: 16oz.
(Serves 4)
 Medium-Spicy
All Natural . Made with premium local ghee. Non-GMO.
INGREDIENTS: water, tomato paste, onions, cashew butter (cashews), Ghee (clarified butter), heavy cream (cream, carrageenan, mono and diglycerides, polysorbate 80), spices, lime juice from concentrate (water, lime juice concentrate, lime oil, sodium benzoate (preservative)), roasted garlic puree (garlic, water, citric acid), salt, Kashmiri chili powder, ginger puree, sugar, citric acid, turmeric, cilantro.
CONTAINS: Milk, Tree nuts (cashew)